---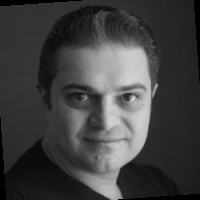 Through my commitment to excellence, I have become a trusted advisor as well as a leader that can inspire those I work with so as a team we can deliver results that are beyond expectations despite the complexity of the industry. I specialize in both strategic and technical leadership on mergers, acquisitions and product development for the telco, media and entertainment and gaming industry, using a motivational style to make projects more streamlined and cohesive. My resourceful problem solving skills help me in challenging projects and that results in taking ideas from conceptualization to effective implementation. The result is delivering a product and service with better functionality and more appeal to the market.
With 24+ years of proven technology experience and a growing number of recommendations from industry peers who have seen my contributions and leadership style first hand, I have demonstrated my skill set and it has shown that it is one that is complementary to the technology industry, as well as aggressive business goals for those I work with. My drive and insight are beneficial; however, I am always willing to roll up my sleeves and get involved in all facets of a project. It's this ethic and knowledge that have led to proven positive results in the fast-paced and ever changing technology culture. 
---
When Revolt was launching the digital brand on revolt.tv and the Revolt app, we were dealing with many of the issues of a startup; tight timelines, budget considerations, a thousand moving parts, evolving business strategy. Russ and the VDMS team were right there with us in the trenches throughout by writing code on the fly for us, and delivering great streaming services, CDN resources and OTT solutions. I finally went home the day of the Revolt network launch and watched on my iPad and thought that the content looked better there via VDMS than on my TV via cable. I put these guys through the ringer, and they never faltered. I recommend Russ and his team, and the VDMS technology solutions they deliver.

Josh Hatter
CTO